Thank you for taking the Core Values Index™ (CVI™). We hope you found the initial summary of yourself through the CVI™ interesting. We at Core Values Counseling want you to know ways the CVI™ can enrich your life and why upgrading to the full version of the CVI™ is a must!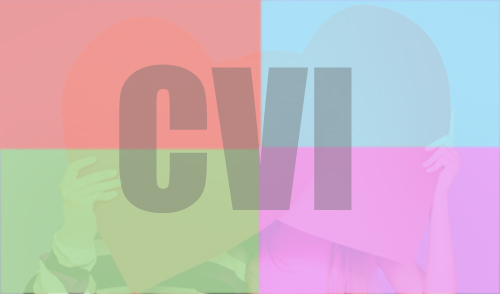 Understanding how we process information and view the world around us both Yourself and Others.
Recognizing a person's classification as a Merchant, Innovator, Banker, or Builder cannot be fully explored without the numbers derived from Taylor Protocol's patent pending algorithm, contained in the full version of the CV™I. Each score gives a comprehensive picture of the internal wiring and unchanging nature of an individual. The full version of the CVI™ tells people how strong they are in their core values and the energy they bring into the world. Equipped with the numbers from the CVI™ you can learn how to shift into different core values, understand the internal wiring of those around you, and gain powerful insight about yourself. (Offer an unpacking by the coach or counselor/ or CVC site with unpacking video once you upgrade)
Understanding our Triggers and Conflict Strategies
Conflict is based in our core values. We innately view the world through this "core value lens". The numbers that are revealed in the CVI™'s full version allow you to learn what triggers you. At Core Values Counseling we provided conferences that help individuals and couples learn how to shift from one core value to another. We also teach couples about how their CVI™ classification/numbers impact their relationships and show them how to work through situations that cause conflict without triggering each other's defenses. Our ultimate goal at Core Values Counseling is to help people define their core values, find their passion, and establish their purpose, both individually and as a couple. ( Also offer a video on conflict resolution once they upgrade)
Relationships matter so see how well you are aligned with each other by taking our short relationship assessment.
Conflicts occur in every relationship. As humans we seek to connect with someone who we share/align our core values with. Struggles come from having unmet expectations in dealing with what we believe about these core values and how we implement them in the way we live out our lives with your spouse. So Everyone in relationships are subconsciously thinking about these 3 questions. 1) Are you there for me. 2) Do I matter to you? 3) Will you come when I call?
Core Values Counseling is committed to helping people get a full understanding of their mate. Through Couples or individual counseling, couples or individual coaching, Couples conferences, Online help webinars, and resources through blogs and other recommendations.
Understanding our Learning Styles
The numbers embedded in the full version of the CVI™ provides valuable information about how a person learns and performs. Higher numbers in particular areas have a direct correlation with a person's ability to process information and perform tasks well. The numbers provide an accurate and reliable picture about what motivates an individual.
(Provide a learning Style handout and video leading someone through the process to understand themselves more in how they learn)
What the CVI™ was created for, to help business get people in the right positions.
Taylor Protocol developed its CVI™ assessment to find top performers for positions for any company. while screening out a vast majority of future low performers. The numbers from the CVI™ not only dramatically increases the success rate of finding top performers, but it also saves time, money, and resources by finding the right candidates and eliminating those who are not going to prosper in a job because of how they are wired and the tasks involved in the position.
Contact the coach/counselor you took the CVI™ from or CoreValuesCounseling.com to learn more about using the CVI™ in a company.
Matching People to the Right Educational Experiences & Career Pathways
At Core Values Counseling we have the resources to help people understand the educational opportunities and career pathways they are uniquely wired for. We have partnered with Innate Guidance systems as a means of helping students and individuals find their perfect match. Innate Guidance systems connects students with colleges based the Core Values Index™ assessment, interests, and preferences. It helps guide students writing the college essays and helps families look at the college choices and financial obligation of these choices. With more than 15 years of experience profiling over 1,200 careers with hundreds of companies, Innate Guidance systems also helps guide individuals searching for new professional opportunities towards their ideal career.
(Go to Innate.com to try their technology out, there is free resources and upgrading won't go above $50)
For more information or if any of these topics interests you, contact the counselor or coach you received this information from, or CoreValuesCounseling.com
Thank you again for your interest in the CVI™.