Welcome to Core Values Counseling
Why counseling? Why now?
Life is often overwhelming, relationships are always complicated, but when things seem to be in such a state that you cannot untangle the issues or feel like you are unable to deal with the situation, then counseling may be the answer.
Whether you are looking for someone to walk through a current transition of a life stage, having difficulty in your relationship, needing help with parenting a troubled teen, or are currently in crisis, I am willing and able to help process and untangle situations that seem confusing and unmanageable.
Couples Retreats and Intensives
My husband Eric and I facilitate weekend retreats for couples that can greatly aid couples in moving their process of healing forward at a rapid pace or even strengthen already great marriages. So whether you are at the beginning of your relationship, in your golden years or somewhere in between, we are here to help you.
We also do intensives for couples who find themselves in a crisis. We have served several couples from all over the country who would like a more individualized and intensive experience. Contact us for more information about this opportunity.
Are you looking for:
Life Stage Issues
Codependency
Grief Counseling
Equine Assisted Therapy and Learning

I am a Gottman Certified Therapist since 2017,  as well as use Inter-Subjectivity Psychoanalysis.
---
I am "in-network" with MODA (formerly ODS) and Aetna. For all other insurance I am "out of network" but am happy to submit insurance claims for you. Payment is expected at the time of services unless we can confirm your deductible and co-insurance responsibility.Two other specialties I focus on are Couples Retreats and Equine Assisted Therapy:
---
Equine Assisted Therapy
Equine Assisted Therapy is incorporating the experiential use of horses in therapy for the purpose of emotional growth and learning. It is a collaborative effort between a therapist, a professional horse specialist, the horses and the client(s). This is an experiential mode of therapy, which means it is based on activities on the ground with the horses. These activities can then be processed to understand emotions, behaviors, and patterns which can lead to change.
Horses are highly sensitive animals, so they mirror the emotions we bring into the arena; drawing out information we may not even know or be aware of.
Visit website: https://helpinghandshorse.org/
Farm location: 17250 NE Lewis Rogers Lane
Newberg OR 97132
Phone: (805) 551-6336
---
More about Sabrina: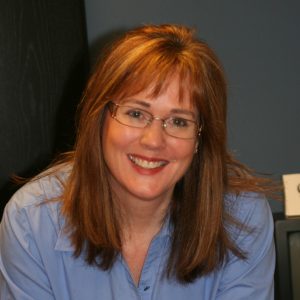 I am a Gottman Certified Therapist and I hold a Masters of Arts in Marriage and Family Therapy from George Fox University and a Bachelors of Science in Music from Linfield College. Major coursework includes human growth and development, family and couples counseling, multicultural counseling, drug and alcohol counseling, spirituality, Gottman Couples Therapy and the Core Values Index.
I am passionate about the development of skills and practices in others and fulfill this passion as an adjunct professor in the Masters of Counseling program at George Fox University as well as training counselors and coaches in the use of the Core Values Index.
Recently my husband and I published our first book; Enticing Love, Real Hope for Real Relationships. Click here to buy the book
Licensure
I am a Licensed Professional Counselor (LPC) and a Licensed Marriage and Family Therapist (LMFT) for the state of Oregon. I abide by the Code of Ethics
Personal
Counseling is directly informed by my personal life. My husband and I have been happily married since 1982. Helping others to maintain healthy marriages is one of our passions. Another passion is raising our three boys. Though they are now grown, we clearly remember the joys and difficulties of all phases of parenting. Community is our focus; be it through our children and their friends, young couples we mentor through church or building strong familial relationships.
Other hobbies of mine are scrapbooking, coffee with friends, entertaining and staying fit. I love to sing and enjoy attending musical events as well.
 Forms
Downloadable PDF Forms (you can download Adobe PDF reader for free below) – please print the filled out form, and bring to your first appointment. (*2017 update)
Equine Assisted Therapy (Only for Equine Therapy – working with horses or hanging out at the farm)
Contact
Feel free to call and leave a message for me on my confidential voicemail.
I make every effort to return calls within 24-48 hours.
For first-time clients, please fill out the form under the schedule appointment tab in the menu bar.
If you have questions you can call, Sabrina Walters Counseling at 503-869-8108.
For Billing Inquiries please call MHBC and speak to my billing professionals; Carrie and Billie: 503-591-8322 or Fax them at 503-848-6101
LOCATION
I am located at The Executive Suites:
3000 NE Stucki Avenue, Suite 230
Hillsboro, OR 97124
Email: sabrinaw@corevaluescounseling.com
Directions:
On Hwy 26 (Sunset Hwy) take the 185th Street Exit
Turn south on 185th and take the first right onto Tanasbourne Drive. Continue on Tanasbourne Drive for two blocks. The building is just past the Old Spaghetti Factory Restaurant. I am located on the second floor in the Executive Suites, Suite 230.
If you find yourself in a true emergency, needing to talk to someone immediately and you live in the Portland, Oregon area, please contact the Washington County Crisis line at 503-291-9111, or the Multnomah County Crisis line at 503-988-4888 or the Clackamas County hotline, please dial 503-655-8401…or dial 911.